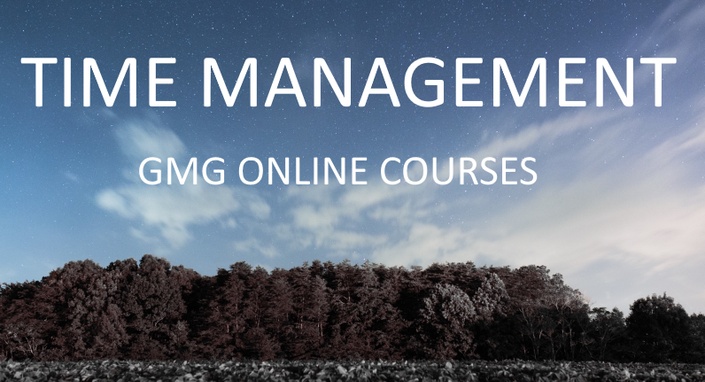 Effective Time Management
Doing the right thing at the right time in the right way to get the most out of life.
Good time management can be considered as the ability to plan and control how you spend the hours available to you to effectively accomplish your goals. Necessary skills involved in managing your time include planning for the future, setting goals, prioritizing tasks, monitoring where your time actually goes, self-control and overcoming procrastination.
In essence it involves identifying what activities you should be doing, when you should do them, and how to do them efficiently, in order to gain maximum benefit.
Why care about Time Management?
Because it helps your life to run more smoothly. Time management benefits you in several ways.
It requires self-discipline, but the benefits of time management far outweigh the work required. They include:
Less Stress – Managing your time can directly reduce your stress level. Fewer surprises. Fewer tight deadlines. Less rushing from task-to-task and place-to-place.
Get More Done – Being productive is one of the main goals of time management. When you know what you need to do, you can better manage your workload. You will be get more of the right tasks done in less time.
Less Rework – Being organized results in less rework and mistakes. Forgotten items and instructions lead to extra work. How often do you have to redo a task? Or make an extra trip because you forget something?
Less Life Friction and Problems – Missed appointments or deadlines, and unexpected interruptions can result in increased life friction, which could be avoided with a little planning and preparation.
More Free Time – You can't create more time, but you can make better use of it by managing your time. Simple actions like shifting your commute or getting your work done early can produce more leisure time in your life.
Less Wasted Time – When you know what you need to do, you waste less time in idle activities. Instead of wondering what you should be doing next, you can be already started.
More Opportunities – Being on top of your time and work produces more opportunities. The early bird always has more options. Luck is where preparation and opportunity collide.
Improves Your Reputation – You will be considered reliable. No one is going to question whether you are going to show up, do what you say you are going to do, or meet that deadline.
Less Effort – Proper time management makes your life easier. Things take less effort when you have already figured out efficient ways of doing them.
More Time Where it Matters – Managing your time is allotting your time where it has the most impact. Time management allows you to spend your time on the things that matter most to you. When you save time on one activity you have more left to do things you want to do.
Your Instructor

Education Consultant.
Tutor of:
Maths
Physics
Time Management
Effective Study Skills.
Noel Molloy's qualifications include a BSc in Applied Physics/Electronics, Specialised Diplomas in Medical Device Design and in Lean and Six Sigma Quality Science, Post Graduate Certificate in Entrepreneurship and Innovation, and a Masters in Business Administration backed up with 28 years supervisory and engineering experience with multinational technology companies (APC and Nortel).
He was awarded Nortel's Claddagh Award for Services to the Community in Education for his work with the scouts which included a term as Assistant Regional Commissioner for Training in the Galway region. He developed and conducted induction and employee training modules in Nortel and APC. He is a founder member of the voluntary training and development group W3 Projects. He is a FETEC qualified trainer (to level 6 with distinction).
He has written a series of Guides for Junior Certificate and Leaving Certitificate subjects and a number of booklets on complementary topics of specific interest to students.
He taught the Association of Business Executives' "Quantitative Methods" course (UK Qualifications and Credit Framework) facilitated by The Learning Institute based in Bohermore, Galway.
Noel now specialises as a private tutor providing tuition in maths, applied maths and physics to students up to honours Leaving Cert level, and to mature students returning to education after an extended period out of formal education.
Enquiries from secondary schools for talks or workshops are welcome.
Course Curriculum
Module One: Introduction
Available in days
days after you enroll
Module Two: Setting Goals
Available in days
days after you enroll
Module Three: Prioritizing Your Time
Available in days
days after you enroll